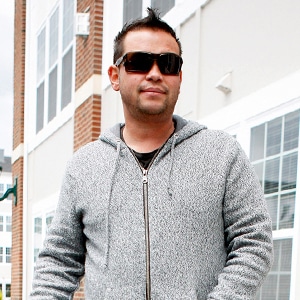 C. Watts/INFphoto.com
Tomorrow may rain, but Jon Gosselin will follow the sun! 
Responding to reports that the divorced father of eight had found work doing construction, a source has clarified to E! News that Gosselin is installing solar panels.
He's climbing rooftops and everything while toiling away for Green Pointe Energy, which is based in Pennsylvania.
It's no paid trip to visit Sarah Palin or anything, but no one ever saved the environment racking up air miles to Alaska and Australia. Hey, every bit helps, especially if you're pretty much forced to drive a minivan for the rest of your life.
—Reporting by Whitney English