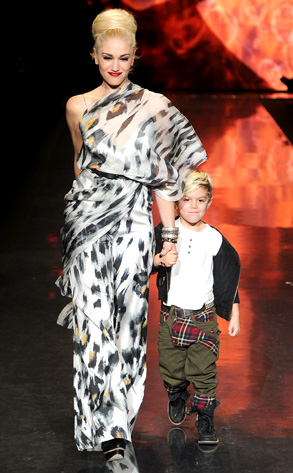 Frazer Harrison/Getty Images
There's a reason they saved L.A.M.B. for last.
The Gwen Stefani production, which kicked off way late Thursday, but was worth the wait, was more of a theater show than a runway show. The Fashion Week finale featured models grouped by race—black, white, Asian and well, platinum blonde babes that looked like Gwenbots—stomping out single file to a militaristic march. "There were so many looks, that was like six fashion shows," said celeb stylist Robert Verdi, who sat front row right near a seat reserved for one major A-lister who didn't show.
So who bailed on Gwen? And how did 4-year-old Kingston steal the spotlight?