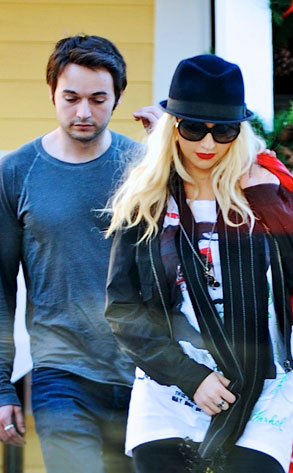 National Photo Group
Maybe it was Christina Aguilera's tentative living situation that made her screw up at the Super Bowl? Hey, not such a crazy thought.
If you've got your ex living back at home at the same time as your new bf, it could maybe lead to less-than-sane domestic (and working) conditions, right?
Well, good news for Xtina on that front!