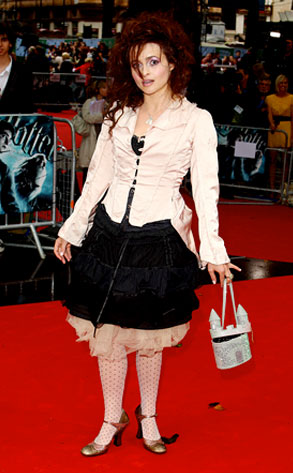 Mike Marsland/Getty Images
Hey, Helena Bonham Carter, help is on the way—if you want it!
The eccentric actress, who's famous for her oddball outfits and one set of mismatched shoes, is one lady that celeb stylist June Ambrose (the woman behind Missy Elliott's famous puffy garbage bag outfit and some of Mariah Carey's most slimming looks) would like to help.
And since HBC herself promised her upcoming Oscar outfit will be "a catastrophe," maybe the star should take her up on the offer.
Ambrose told us under the Lincoln Center tents what she'd do...