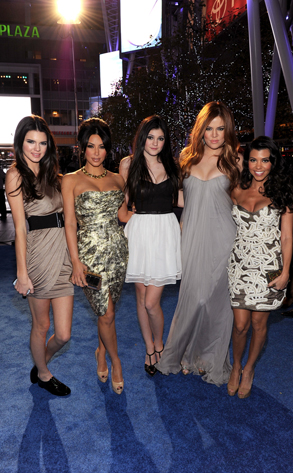 Frazer Harrison/Getty Images for PCA
It's OK. You can admit it. Even the most die-hard Kardashian fan has thought it once or twice (usually just before they're totally pulled to the dark side by setting up a season pass for Kourtney & Kim Take New York).
Why is this family famous again? The simple answer, judging from their staggering net worth, is because you won't stop buying their stuff.
But matriarch and superstar-maker Kris Jenner has a more thoughtful answer for you. And after she delivers it, you better believe she's laughing all the way to the bank.