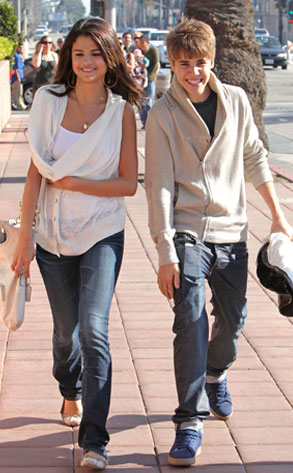 Brabus/PacificCoastNews.com
According to Page Six, Lea Michele was not the diva to watch behind the scenes during last Sunday's Grammy Awards.
It was reported that Selena Gomez was cursing mad backstage, complaining to her makeup artist and assistant after her copresenter Donnie Wahlberg intentionally glanced at her while saying Justin Bieber's name.
Sources inside tell us that "the glance" certainly wasn't scripted, so did our favorite Disney darling really lose her cool?