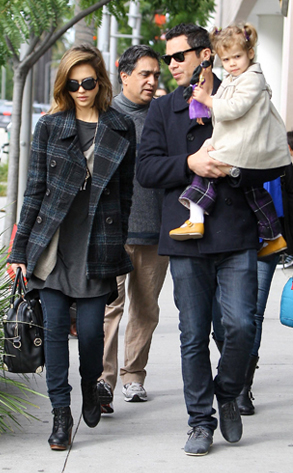 Ramey Photo
A celebrity announces she's pregnant without first being subjected to weeks of baby bump speculation?! Will wonders never cease.
As it happens, Jessica Alba happily surprised us all this morning by announcing that she and hubby Cash Warren are expecting their second child together!
So, are they expecting another girl? A boy? And when?!