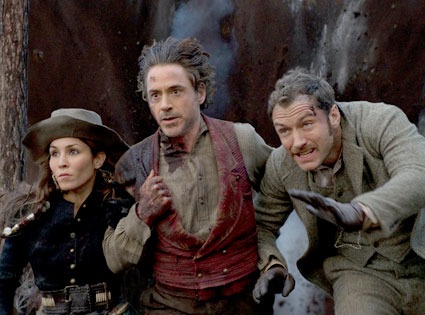 Daniel Smith/Warner Bros.
Elementary, our dear Watson, is not always a good thing.
Particularly when it comes to the newly revealed title of Guy Ritchie's Robert Downey Jr.-and Jude Law-starring Sherlock Holmes sequel, which certainly seems like it could've benefited from a secondary (and dare we say, tertiary) look.
In any case, ladies and gentlemen, mark your calendars for Dec. 16, when into a theater near you will roll Sherlock Holmes: A Game of Shadows. No, seriously.
What happened to the Brits' much ballyhooed way with words? Ah, well. Perhaps that's a mystery for the third installment.