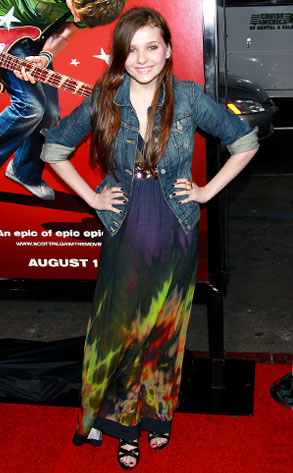 David Livingston/Getty Images
Abigail Breslin, who stars with eternally humpy Johnny Depp in the new animated action-hero flick Rango had a confession last weekend at the L.A. press junket: She's a total vampire junkie.
Especially since she's also planning on starring with Julianne Moore in Innocence, a vampire flick Breslin's attached to.
So does this mean A.B. is a mega Twi-hard, even though they can sometimes be a pretty dangerous crowd?