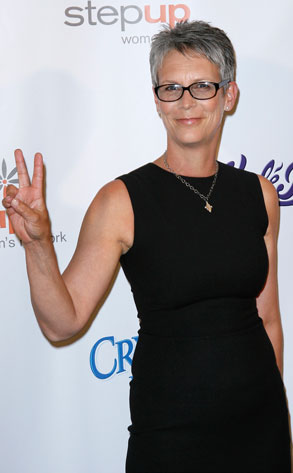 AP Photo/Gus Ruelas
Jamie Lee Curtis is trying to do for overcoming drug addiction what she did for aging gracefully—namely, take away its shame.
The 49-year-old actress has spoken out for the first time about her addiction to painkillers, taking her struggle to More nearly 10 years after conquering her battle with the prescription bottle.
Curtis told the magazine she became dependent on painkillers when she was 35 years old, after being prescribed a dose after undergoing some minor cosmetic surgery. She soon supplemented the pills with booze.
"No one knew," she said, including her comedy legend hubby Christopher Guest. "Chris didn't have a clue."