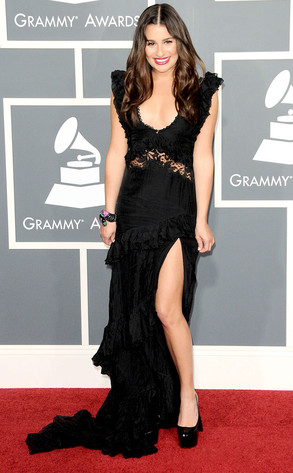 Kyle Rover/startraksphoto.com
The couple of Grammy night might have been Gwyneth Paltrow (who killed it Sunday) and Beyoncé. But inside the show, all eyes were on the Glee cast seated right behind them, per usual.
Dianna Agron and Lea Michele were quick to hug and chat up Gwynie and B. near the end of the show, and we must say those four were maybe the hottest gals of the night.
But did Lea really get the cold shoulder from the rest of her cast inside the show?