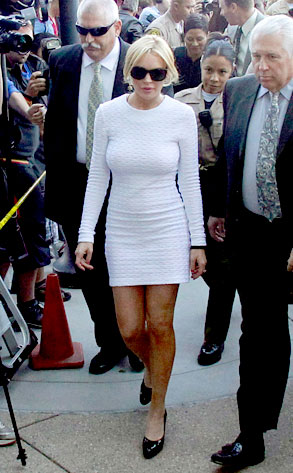 AP Photo/Jae C. Hong
Hold the phone...
Lindsay Lohan's grand theft felony charge could be dropped to a misdemeanor?!
TMZ reports are claiming that the actual value of the infamous diamond necklace, retailed at $2,500, could be less than the $950 amount needed to charge someone with grand theft felony under California law, so the actress could walk away with petty theft instead.
Hmmm...
We called up the LAPD to make sure this was in fact true, and...