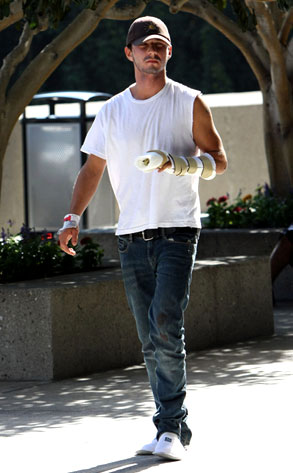 INFphoto.com
Forget what you may have read—Shia LaBeouf is not facing any major transformation.
The actor, who sustained a seriously mangled mitt in a rollover accident, is not in danger of losing any of his digits, E! News has confirmed.
LaBeouf's rep is shooting down a Star magazine report claiming the 22-year-old actor informed his Transformers producers that he needed to have his pinky finger amputated.
It's a "completely fabricated story," LaBeouf publicist Melissa Kates tells E! News.