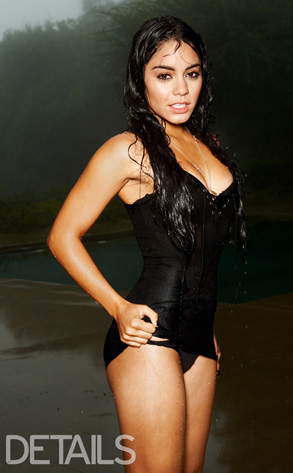 Details
Sure, we could say that the reason for this post is so we can tell you that in the new issue of Details, Vanessa Hudgens reveals how she and Zac Efron are "still friends" following their recent breakup/hookup and that they're "figuring things out." (Wonder how Teresa Palmer feels about that?)
Or how she talks about the confidence she acquired—"We were machines. You could not f--k with us"—after training with Navy SEALs for her upcoming flick Sucker Punch.
Or even about how while shooting the Journey to the Center of the Earth sequel in Hawaii, costar Michael Caine hits on her "all the time."
But, seriously, who would we be kidding?