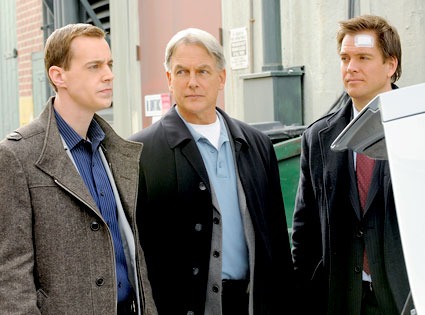 Ron P. Jaffe/ CBS
The NCIS crew has witnessed a real tragedy.
A security guard on the Santa Clarita, Calif., set of the hit CBS drama was killed Wednesday morning when he was hit by a van after its driver lost control of the vehicle and veered into the area, the network confirmed.
The guard, whose identity has not been released, was rushed to a nearby hospital, where he later died from his injuries.
It appeared that the driver of the van lost consciousness due to an unspecified medical condition while behind the wheel, according to Santa Clarita Valley Sheriff's Sgt. Michael Konecny.
"Everyone at the network, the studio and NCIS is devastated by the news," read a joint statement from CBS Television Studios and CBS Entertainment. "Our hearts grieve for his family and friends for this tragic loss. We are, of course, cooperating with the local authorities in Santa Clarita to help determine what caused this terrible accident."
Production on the show has been suspended in the meantime.
NCIS is a consistent top-10 show in the Nielsen ratings and has replaced CSI as CBS' most watched prime-time series.
The network already saw production halted on Two and a Half Men until at least the end of this month while Charlie Sheen is rehabbing, so this is yet more unsettling news.