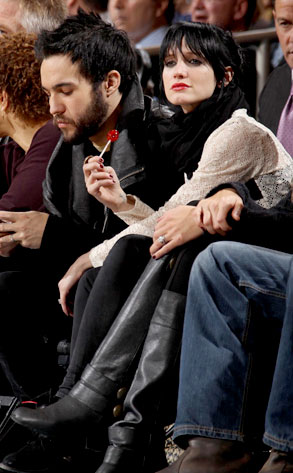 Courtesy of Nathaniel S. Butler/NBAE via Getty Images
Color us shocked: The Simpson sisters are currently 0-2 when it comes to marriages, but we really thought this one would last.
This morning, Ashlee Simpson-wentz and Pete Wentz shocked us all when they announced that after nearly three years of marriage—and two years of dating before that—they were going their separate ways. This, despite an apparently healthy Twitter relationship and regular tandem outings with their son.
So what happened? The party line is…nothing. But something had to give, and we're digging deep into the archive to find out what.
Here's how it all went down: