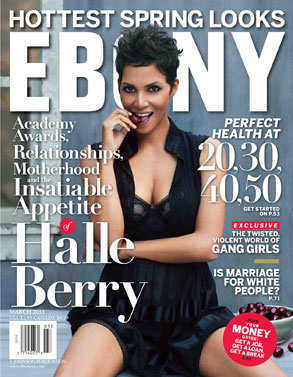 Ebony
OK, everybody. Ready? Halle Berry just went there.
The Oscar-winning actress, who these days, sadly, is no stranger to scandalous headlines involving her daughter, just ensured herself another day or two in the media glare. Why? Because while chatting with Ebony magazine, she opened up a discussion on racial relations by giving her own historically wrought opinion on what, exactly, constitutes one's race.
Particularly, that of her daughter.