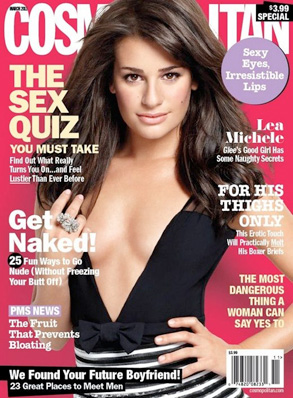 Cosmopolitan
At this rate, the only safe haven for Glee stars will be on the cover of Cat Fancy.
In any case, Lea Michele is no doubt getting a feeling of déjà vu, as, for the second time in the past few months, a magazine cover featuring what some have deemed a provocatively-dressed Glee star is under attack.
So what's the provocative pose this time? Suggestive lollipop lick? Naughty schoolgirl attire? Implied ménage a trois?