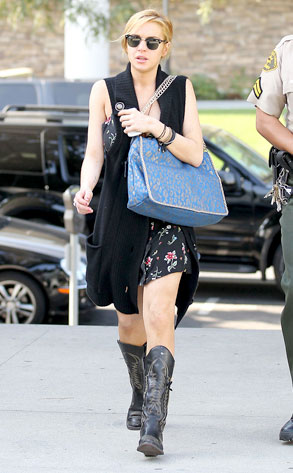 Raef-Ramirez/GSI Media
Lindsay Lohan is a one-woman bling ring.
At least that's the case if you believe the Los Angeles District Attorney's Office, which just officially accused the Mean Girls star of stealing a "one-of-a-kind" gold necklace.
Lohan is due to surrender tomorrow at 1:30 p.m. at L.A.'s Airport Courthouse, where she will be rung up on a charge that could send her back to the slammer, Deputy D.A. John Lynch said in a statement today.