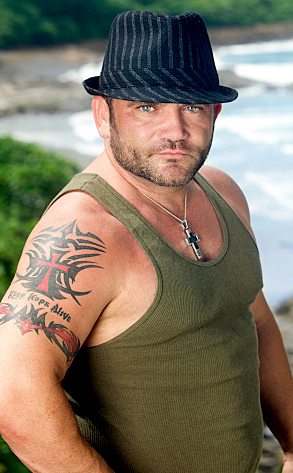 Monty Brinton/CBS
Outwit, outplay, outlast? More like outta luck, outside the terms of your contract, and, if CBS has its way, completely out of money.
Survivor's master manipulator (and one of the show's most popular players) Russell Hantz has allegedly taken his villainy into the real world, and is accused of serving as a reality show Deep Throat for the duration of his two seasons, leaking countless spoilers and game-changing secrets to a blogger.
And yes, that is in total violation of what we're assuming is a pretty airtight contract. And also yes, CBS is probably regretting casting him in the upcoming Rob vs. Russell season.
Here's the deal…