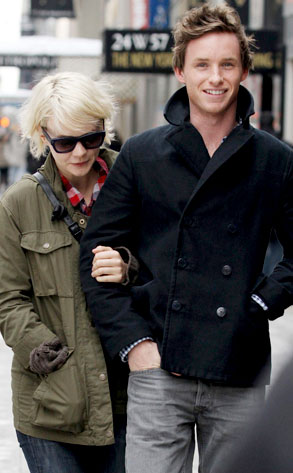 RAMEY
Looks like Carey Mulligan has moved on from Tom Sturridge to another British cutie.
The Oscar-nominated actress was spotted arm-in-arm with Tony Award-winning actor Eddie Redmayne in Manhattan over the weekend, and the two were super cozy.
Wondering why you recognize her new beau's face? Well, he's made out with Kristen Stewart before...