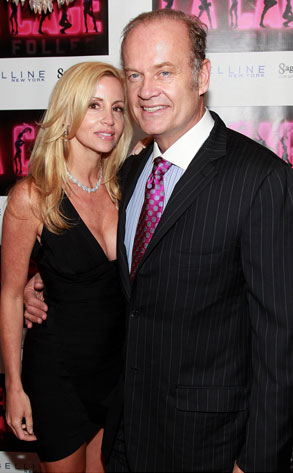 Charles Eshelman/Getty Images
Kelsey and Camille. Sounds like the name of Kelsey Grammer's next sitcom...or maybe a made-for-TV melodrama. And at this rate, it may never end.
A Los Angeles judge has granted a request by the Emmy-winning actor's estranged wife, Camille Grammer, asking for a delay in the couple's divorce proceedings so her lawyers can have more time to review pension information pertaining to the couple's estate.
As a result, the ruling not only puts the brakes on their divorce, but could jeopardize Grammer's planned nuptials to wife No. 4.