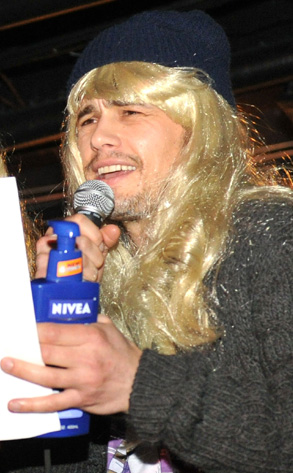 Sonia Recchia/Getty Images
If James Franco is planning on singing with Anne Hathaway when they cohosts the Oscars next month, let's just hope the 127 Hours star does not—I repeat, does not—do what he was doing last night here at the Sundance Film Festival.
What was Mr. Kooky up to? Read on for the all the details...