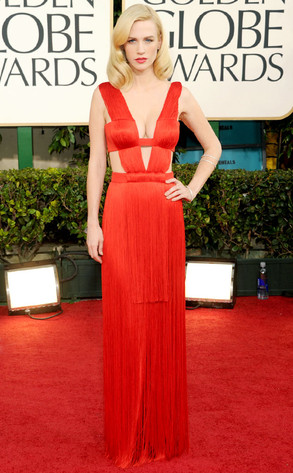 Jason Merritt/Getty Images
Sarah Palin objections aside—if you couldn't get enough of Joan Rivers on Monday's Fashion Police: The 2011 Golden Globe Awards special, you're in luck.
The funny lady is sharing the leftover jokes that were cut from the show and she's not suffering for lack of material.
For instance, here she is on January Jones' exposed Versace number: "I'm not saying she made an embarrassing sex tape, but if she did, Donatella Versace must have all the copies because January keeps letting her put her in these sh--ty dresses." Or how about her reaction to J.Lo's Zuhair Murad gown: "Her new single is 'On the Floor' and that's where she should have left that dress."
It's all the laughs that didn't make it on the air in one sassy sartorial photo gallery.
Take that, Fox & Friends!