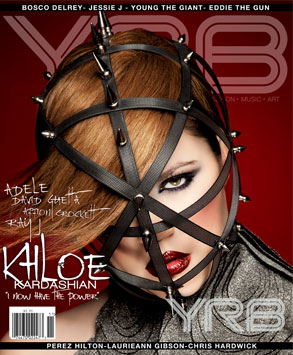 YRB Magazine
And people thought it wouldn't last.
Not only have Khloé Kardashian Odom and Lamar Odom been married for more than a year now, the two are still madly in love. We saw the lavish wedding, and we will be watching their own spinoff show, Khloé & Lamar, but there are still a few things we didn't know about the duo, which they revealed in separate interviews: Khloé in YRB magazine and Lamar in Playboy.
Like the fact that Lamar was surprised to learn Khloé is actually intelligent. Or that they (sorta) saved themselves for marriage?