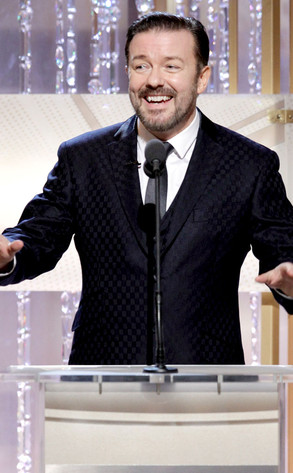 Paul Drinkwater/NBC via AP Images
People can't seem to stop talking about Ricky Gervais and his controversial turn as host of last Sunday's Golden Globes.
Including Gervais himself.
The man who didn't pull any punches the other night has taken to his personal blog to express his appreciation to everyone who stood by him in the days following all that envelope-pushing at the expense of his fellow celebs.