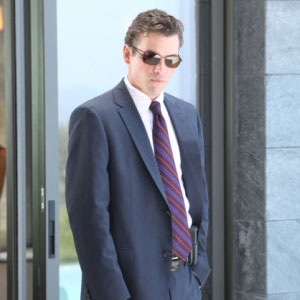 Dean Hendler/NBC
Law & Order: Los Angeles may have uttered its final "doink-doink."
NBC just confirmed to us that it has pulled new episodes of LOLA off the schedule beginning Feb. 8, and that the show will return on "a day to be determined." Ouch. But hey, this is a silver-lining situation...
Taking the place of LOLA are new episodes of Parenthood! Instead of moving the NBC ensemble dramedy to Mondays, Parenthood will keep its Tuesday night slot.
The hiatus announcement comes as a bit of a surprise, given the recent cast shake-up. Regina Hall, Megan Boone, and Skeet Ulrich, three original castmembers, left LOLA in an attempt to overhaul the show. Though not a ratings winner by any means, numbers have been climbing recently, and the show did have a pretty dedicated fanbase.
Other changes to the schedule: America's Next Great Restaurant will debut March 6 instead of The Marriage Ref, which is supposed to return at a "later date."