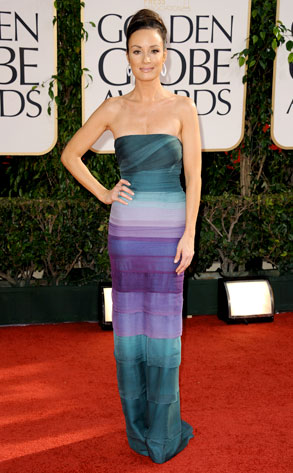 Courtesy of Lionel Hahn
Another January, another Golden Globes, another red carpet right here on E! Here are a few snapshots of my fun day which would not be possible without the following uber talented people:
Carlos Miele. Thank you for my stunning gown. You are a God!
Catalina Su. You are an exceptional artist and even better friend. I love you.
Melissa Brown. A tease like no other ;-) I am super grateful for that exquisite up-do.
Amelian Kashiro. You came strong! I appreciate your dedication and passion for the j-o-b!
My spectacular earrings were by Vhernier, stacked diamond rings were courtesy of Sethi Couture (avail at roseark.com),
…and the shoes. Omg. Thank you to my friends at Giuseppe Zanotti!