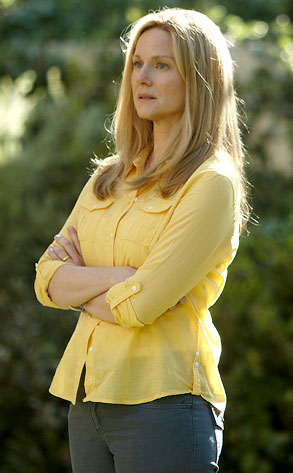 Jordin Althaus/SHOWTIME
When Laura Linney's name was called out as the winner of the Best Actress in a TV Series, Musical or Comedy, at the Golden Globes this weekend, The Big C star was nowhere to be seen.
And not because she chose an inopportune time to hit the ladies' room.
Instead, presenters Blair Underwood and Vanessa Williams were left to accept the award on her behalf with nary a mention of Linney's whereabouts, or the usual explanation that she was regrettably on location. Because she wasn't.
So what happened?