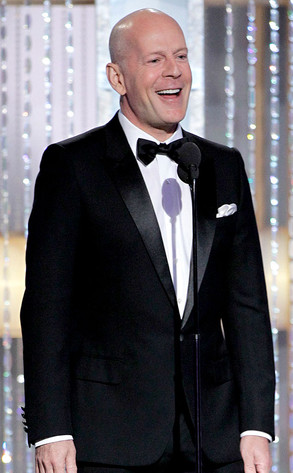 Paul Drinkwater/NBC via AP Images
"That's between my daughters and me."
—Golden Globe presenter Bruce Willis, when asked what advice he gives his three daughters with ex-wife Demi Moore on how to best navigate the tabloids
But does he give advice?
"Yes," answered Willis, the slimmest we've ever seen him look."But they do pretty well on their own."
Jeez, and with that gossip-weary lineage, it would be surprising if it were any other way!