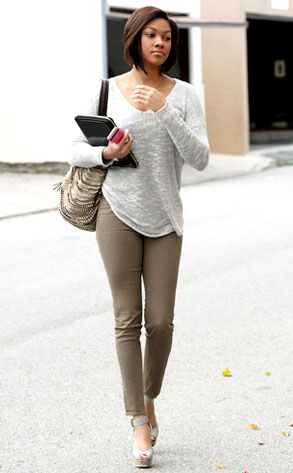 Matt Symons/ PacificCoastNews.com
When your dad's movies have earned more than $1 billion, getting into showbiz probably seems like the thing to do.
This lovely and leggy 21-year-old, whose mom also happens to be a former model, was spotted today toting her iPad into an early morning meeting at a L.A. production office.
She's the eldest of five—not including half-siblings—so she's probably used to being the capable, mature one. And she sure does look ready to talk business!
So whose "child" is she?