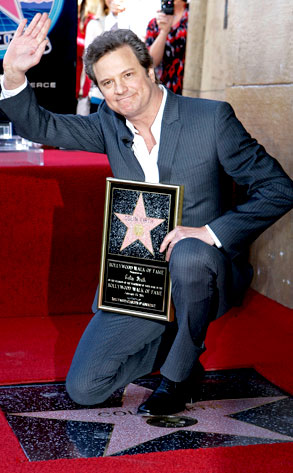 AP Photo/Reed Saxon
Sure, Colin Firth is having a pretty good year, but now you can walk all over him.
The British actor, the inarguable frontrunner for this year's Best Actor Oscar for playing a stuttering George VI in The King's Speech, just received a star on the Hollywood Walk of Fame.
Not a bad way to kick of his Golden Globes weekend, eh?