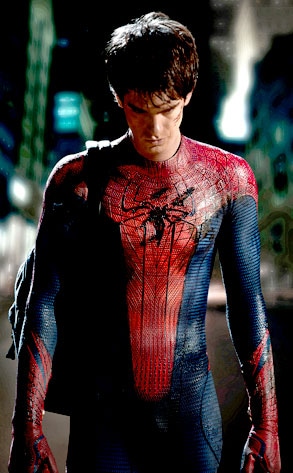 John Schwartzman/Columbia Pictures
Behold! The newest Spider-Man is here in all his dark, mysterious, side-lit glory!
Here's the first official shot from director Marc Webb's upcoming revamp starring Andrew Garfield. And it looks like our friendly neighborhood webslinger has had a bad day.
Not only does he appear to have been battered around—maybe by a lizard tail?—but he's bummed enough to go strolling down the street without his mask on. True, it's New York City, where people might not give a guy in a skintight bodysuit a second glance, but why take the chance?
Still, our fave part about this pic is the backpack. For all his power, you can't forget Peter Parker is still a high school student. Yes, he might save the world, but he still has to get his homework done.
No one ever said being super was easy.