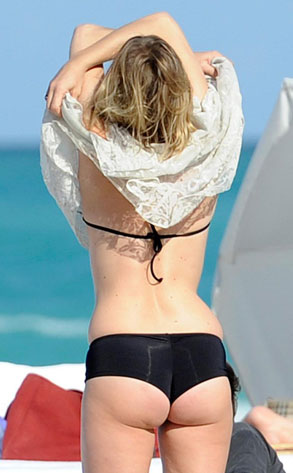 INFdaily.com
No ifs, ands or butts about it—if you're gonna wear a suit that barely covers your buttocks why not just put on a bikini and call it a day?
With all this junk hanging out, it looks as if these boyshorts might have shrunk in the wash. Not that this thirtysomething actress has anything to be embarrassed about. She just needs some swimwear that fits.
Think you know who's squeezing the goods into an extra-small bottom?