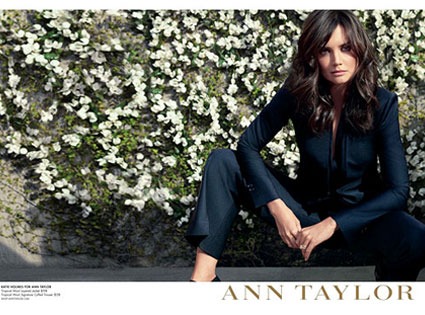 Ann Taylor
We'll assume Suri gave Mommy the go-ahead when it came to her latest endeavor.
Beginning in March, Katie Holmes will appear in a new spring ad campaign for the Ann Taylor clothing line, which will include this shot of the star striking a serious, yet sultry pose while sporting a form-fitting blue pantsuit.
"I've been a fan of Ann Taylor since I was a young girl," the actress said in a statement. "I'm thrilled to be part of a brand I believe in."
Tom Cruise's better half follows in the fashion footsteps of previous Ann Taylor spokesmodels Naomi Watts, Heidi Klum and MIlla Jovovich.