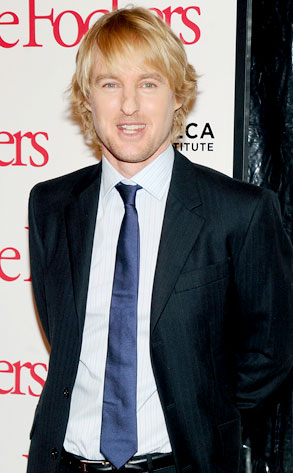 Courtesy of Jamie McCarthy/Getty Images for Paramount Pictures
Owen Wilson is getting ready to have a real-life little Focker of his own.
E! News has learned that the big-screen goofball is set to become a first-time dad with under-the-radar girlfriend, Jade Duell.
"Owen Wilson and Jade Duell are happy to be expecting a baby," says the rep for the 42-year-old Wilson.