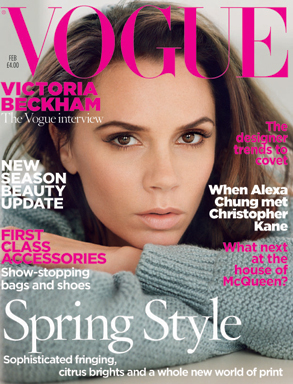 Vogue UK
Even gorgeous David Beckham has his bad days. Just ask his wife.
In the latest issue of British Vogue, Spice Girl turned fashion designer Victoria Beckham admits her soccer stud isn't always the hottest.
"The other morning I looked across at David just after he'd woken up and thought, You look really crap," Posh confessed. "Thank God, because this is a man who always looked perfect."
Was this before or after his new hairstyle? 'Cause, yeah, that's not a good look.
And how does Posh see herself these days?