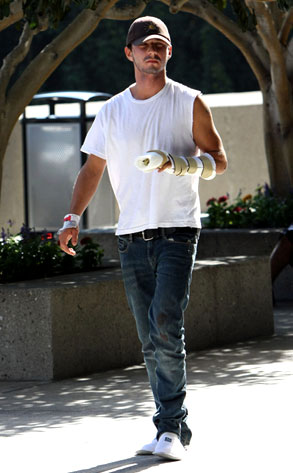 INFphoto.com
There are new details about the extent of Shia LaBeouf's hand injury—and they're not pretty.
LaBeouf's left hand was "crushed" in last weekend's rollover car crash, and the young star will require "regular medical supervision until his doctors clear him to return to work," LaBeouf attorney Michael Norris said in a statement Friday.
There was no new timetable for LaBeouf's return to work on Transformers: Revenge of the Fallen, the big-budget sequel the actor had been shooting. Earlier, pre-"crushed" reports said LaBeouf would be out a month.
A rep for Paramount Pictures, the studio behind the Transformers franchise, told E! News today that "no final decisions have been made" as to whether LaBeouf's injury will be written into the new movie. The studio is prepared to modify its schedule for LaBeouf as needed, the rep said.