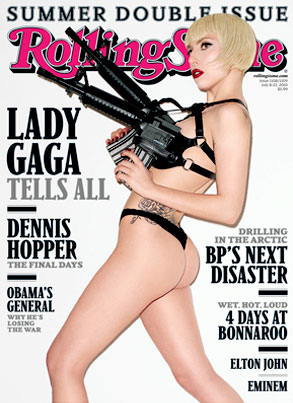 Terry Richardson/Rolling Stone Magazine
Practically everyone went gaga for Lady Gaga last year.
How do we know? Well, it's all in the magazine sales numbers.
According to Women's Wear Daily, nearly 250,000 copies of Rolling Stone's summer special featuring a gun-toting Gaga were sold. That's more than three times the mag's monthly average and by far its top seller of 2010.
The Lady's Cosmopolitan cover was the fashion glossy's best-selling issue of the year, too, while her Vanity Fair and Elle covers ranked in the top three.
So which star's newsstand numbers were the worst?