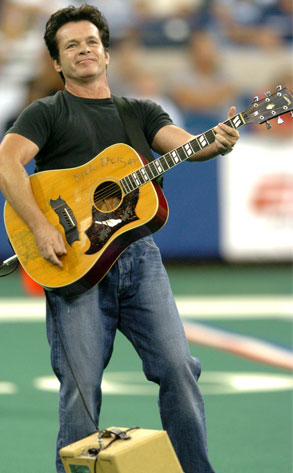 Michael Hickey/Wireimage.com
Updated Jan. 19, 2011: E! confirms that John Mellencamp filed his petition for divorce on Jan. 14. The papers were filed in Brown County Indiana.
________

It's the laws of Hollywood. After a certain number of engagement announcements, a split like this has to come along to even things out. It's just a bummer that it happened to a long-standing couple.
After 20 years together, John Mellencamp and Elaine Mellencamp (née Irwin) have decided to part ways, E! News has confirmed.