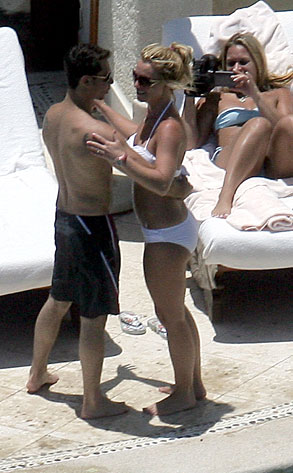 Flynet
Is Britney Spears falling for her bodyguard?
Not exactly. The two were spotted dancing and clowning around in Cabo this week, but it's purely platonic, according to the guy's brother.
"It's strictly work," Kobi Adato tells E! News of his brother, Tsour Lee Adato, a former Israeli army soldier.
"He was her bodyguard, but now he's her photographer."