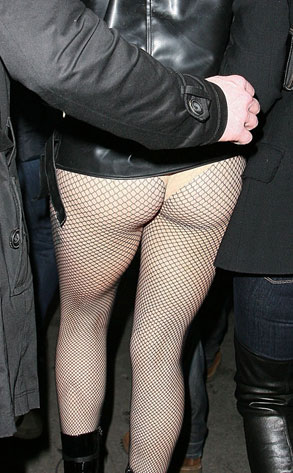 Marc Piasecki/WireImage.com
Remember that schoolyard rhyme: I see London, I see France, I see a certain celebrity's underpants?
OK, maybe you only used it on your friends, but we obsessed over entertainment types even in elementary school.
Anyway, this cheeky celeb decided to go pants-free in Paris for...well, who knows why. She (or he!) probably just wanted to butt into our favorite new feature.
So who's flashing the derriere décolletage?