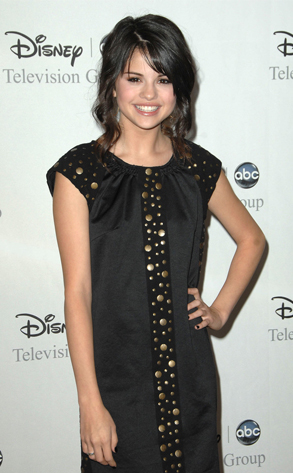 AP Photo/Jennifer Graylock
No need to worry about Selena Gomez. Yet.
The rising star has her head screwed on pretty straight, as she reveals on The Morning Show With Mike and Juliet. She dismisses talk of a feud with Miley Cyrus, discusses wearing a purity ring and wants to help get teens to vote.
Plus, she knows who her real fans are and, more important, knows who her really creepy fans are...
"I try to take pictures with all the kids. When it's crazy old men trying to take my picture, I'm sorry. I'm strictly with the kids."
See? Smart, huh.
The only thing that tripped our teen-idol early-warning system? She reveals her celebrity crush is Shia LaBeouf.
Considering the headlines he's made this week, well, we just hope she'll get over that one fast.