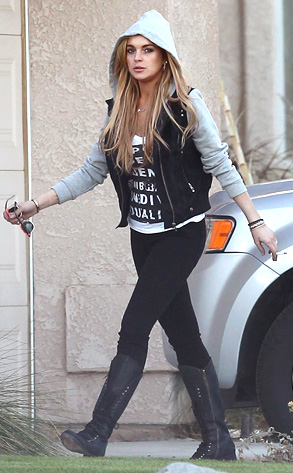 GSI Media
With just two weeks to go, you think Lindsay Lohan could make it through rehab without a misstep.
But this is Lindsay Lohan we're talking about.
The trainwreck-prone starlet could be in some deep doo-doo now that police are investigating whether she attacked at staffer at her treatment facility.
Oops.