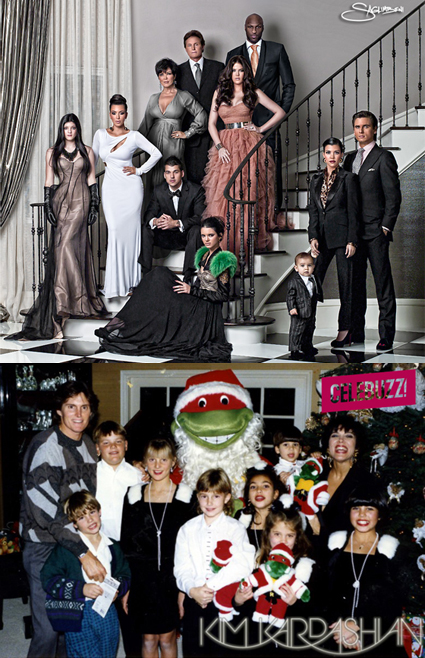 Courtesy of the Kardashian & Jenner Family
We were all, um, wowed by the Kardashian klan's over-the-top 2010 Christmas card. You too, right?
Well, that masterpiece has been a work in progress since Kourtney, Kim and Khloé were tiny tots. The family has always sent out photo holiday greetings—but they do seem to have gotten more dramatic as the years go by.