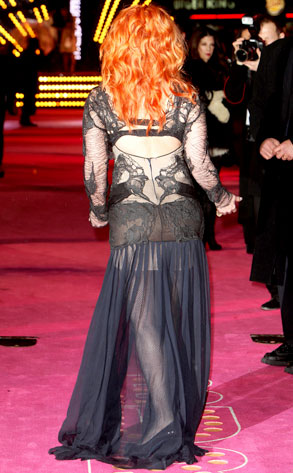 Dave Hogan/Getty Images
If you're going to bring up the rear, make sure it's something worth showing us.
This barely clothed star lets it all hang out in some skimpy fabric patches (gamely trying to resemble a gown courtesy of Julien McDonald) at her recent movie premiere in the U.K.
Problem is, there's not much to show off—except one very well-styled orange wig. Too bad she couldn't use some of that volume to buff up her backside!
Can you guess whose final impression is falling a little flat?