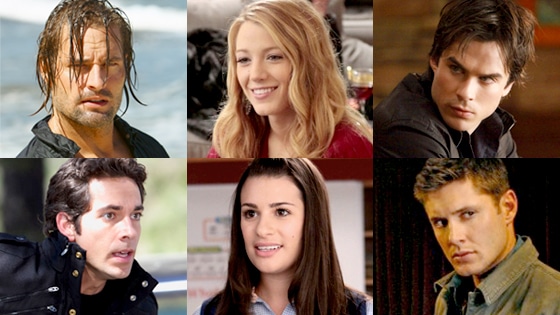 Mario Perez/ABC; Giovanni Rufino/The CW; Quantrell Colbert/The CW; Justin Lubin/NBC; Carin Baer/FOX; Sergei Bachlakov/The CW
Booooo! Shows like Lost, True Blood, Community and The Vampire Diaries got  completely shut out of the Golden Globe Award nominations this morning. But here's your chance to make it right.
Our Best TV Show of 2010 mega tournament is launching right now! And it's gonna be a fierce smackdown to the finish, so get in here and vote:
For round one, we took your nominations for the best dramas, comedies and reality shows this year and narrowed down the suggestions to a top 32 using your votes. 
According to you, these 32 shows were the most influential and important television series of the year.
And before you start, um, politely questioning us about some of these wacky matchups, know that we did a formal seeded bracket like they do in sports, with the rankings based on the results of the previous poll.
Vote now!
Best TV Show of 2010, Round One