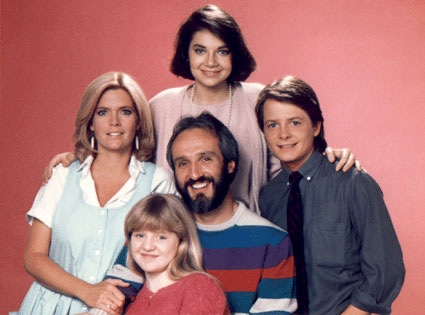 NBC
Which Family Ties star is going to guest star on ABC's Sunday-night family drama Brothers & Sisters? Is Mallory Keaton (Justine Bateman) putting the moves on Kitty for a post-barista fling? Or is Alex P. Keaton (Michael J. Fox) cheating on The Good Wife with Scotty? Get the scoop on who's visiting Casa Walker and why:
Beloved TV dad Michael Gross is set to guest on an upcoming episode of Brothers & Sisters, but he's not connected to the Walkers by a family tie. Instead, his character is a romantic foil for Ron Rifkin's Saul.
Gross plays a food critic who visits to the restaurant and eventually tries to come between Saul and his boyfriend, played by Richard Chamberlain. Look for Gross to appear in one ep to start, but the role could expand.
Will you be mad if this guy breaks up Saul and his honey, or can Steven Keaton do no wrong in your eyes?