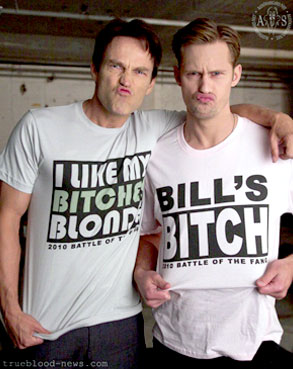 www.trueblood-news.com
Alexander Skarsgård and Stephen Moyer took time out of their busy schedules recently (they're currently filming True Blood season four) to host a Battle of the Fang Event .
So, the toothy showdown went somethin' like this: The vampire team that earned the most for his charity would get to pick slogans that would go on T-shirts that both vampires would have to wear.
I's pretty clear who won...