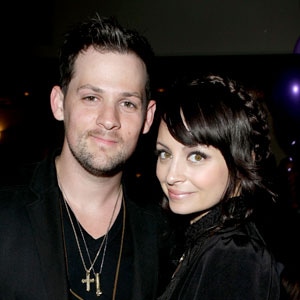 Jeff Vespa/Getty Images
Nicole Richie has just a few days left as a single woman.
The starlet will tie the knot with her rocker boyfriend Joel Madden this Saturday at her father Lionel Richie's Beverly Hills estate.
Here are the details...
Richie will reportedly wear a Marchesa dress when she walks down the aisle.
The bride-to-be and her close friend and personal stylist Simone Harouche went to a fitting last week with Marchesa in NYC. "It went very well," a source tells us.
A source familiar with the wedding prep says Richie wanted to keep the guest list limited to the closest friends and family. Part of the reason? While her dad's mansion boasts 28 rooms, space on the grounds is actually limited.
Just this morning, rental trucks were seen arriving at the gates of Lionel's mansion where ladders and other preparation equipment could be seen in the driveway.
Celeb guests will include Joel's brother Benji, along with friends Samantha Ronson and Khloé Kardashian. Kim Kardashian and Richie's former BFF Paris Hilton will apparently not be in attendance.